News
January 26, 2016
Ken Potter Named Top 100 People of 2015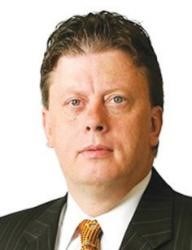 We are pleased to announce that our very own Kenneth G. Potter, Esquire, Member of RHP Law Group LLC, has been named one of Pennsylvania Business Central's top 100 people of 2015.
Pennsylvania Business Central noted that "[f]or more than 20 years, the Pennsylvania Business Central has entered the new year by celebrating the top 100 people in its expanding readership that have accomplished both personal and financial success with an honest sense of direction imbued in them by mentors, personal experiences, failures and successes."
Attorney Potter was selected from hundreds of nominations, which according to Pennsylvania Business Central proved to be a very difficult task, "as there [were] so many people in Pennsylvania working hard to create jobs, expand communities and lend a hand to their neighbors."
Like Ken, the other "worthy nominees set themselves apart throughout the year with their corporate leadership, community involvement and contributions to the business sector."
The full text of the write-up on Ken reads, "Kenneth G. Potter, Esquire completed his undergraduate work at Penn State with degrees in electrical and environmental engineering.
After nine years in the engineering world, Ken started Law School at Widener University School of Law in Harrisburg. His academic success earned him a place on Law Review where he served as business/external managing editor and was honored with the Dean's Award and magna cum laude status.
At RHP Law Group LLC, Attorney Potter is the lead attorney on elder law and nursing home planning, Veterans' pension matters, bankruptcy, and business, fiduciary and commercial litigation. Ken, a member of The National Academy of Elder Law Attorneys and a VA-accredited attorney, enjoys teaching seminars at senior centers and expos to educate seniors.
He currently serves on the Leadership Susquehanna Valley Board of Directors and Greater Susquehanna Valley Chamber of Commerce Board of Directors and also volunteers with the Danville T-Railers and the Shamokin Dam Sunrise Rotary Club.
Ken lives in Danville and is the father of three children and Duncan, a French bulldog, who travels along daily to work.
Potter's first job was as a dishwasher at Mountain View Manor Nursing Home, where he learned how to be compassionate to the needs of the elderly."
Look for Ken in a copy of the January issue of Pennsylvania Business Central at your local newsstand.
To see the full list of Pennsylvania Business Central's top 100 people of 2015 please click the following link:
https://www.pabusinesscentral.com/news/2016-01-22/Top_100_People/