News
October 08, 2014
Help Crush Cancer!
Duncan honors Kelsey's Dream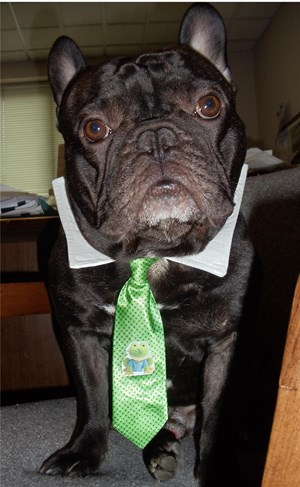 Duncan turns 2
Our office greeter Duncan celebrates his 2nd birthday today. Since Duncan shares his birthday with Kelsey Kuhns, & to promote Kelsey's Fall Festival, he is wearing a special "Hopper" birthday tie in her memory. Duncan's tie has a picture of "Hopper the Cancer Crusher", a special project of Kelsey's Dream.
We are pleased to be part of the Dream Team, & hope to see everyone leaping to Kelsey's Fall Festival on Saturday!