News
May 28, 2020
We're Open!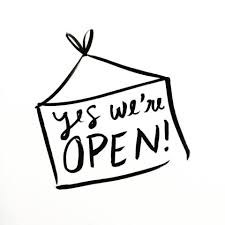 OUR OFFICES ARE NOW OPEN UNDER THE FOLLOWING CONDITIONS:
1. All business will be conducted by appointment only.
2. Please ring the doorbell to the left of the door and a staff member will come out to greet you.
3. For the time being, we will be taking the temperature of all staff members and visitors with a no-touch thermometer. Anyone with a temperature of 100.4° or above will not be permitted to enter.
4. You will be required to wear a mask to enter the office. We will have a supply of masks available if you do not have one. Our staff will also be wearing masks.
5. Social distancing guidelines will be followed.
6. Sanitization of tables, chairs, doorknobs and other touchable surfaces will be done following each appointment and throughout the day.
7. COVID-19 Safety Procedures for Business Notice and Procedures for Businesses are posted in our reception room.
Thank you for your consideration during this time and we hope you and your families are safe and well.